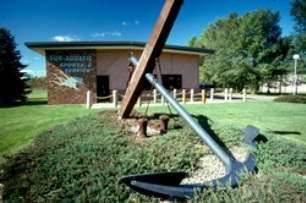 Sub Aquatic Sports & Service
347 North Helmer Road
Battle Creek, MI 49037 *

E-mail us here!

Phone: 269-968-8551,

Fax: 269-968-6021

* If using a Garmin, you may need to enter 'Springfield' instead of Battle Creek.
We are located 20 minutes from Kalamazoo and located just north of the Battle Creek airport on Helmer Road.

Hours:
Monday: 10am - 6pm
Tuesdays: 10am - 6pm
Wednesdays: 10am - 8pm - open late
Thursdays: 10am-6pm
Fridays: 10am - 6pm
Saturdays: 10am - 6pm
Sundays: 12noon - 4pm Summers Only!


HOLIDAY HOURS
Memorial Weekend: Saturday 10a-6pm, Sunday open 12noon-4pm, Closed on Monday, Memorial Day.
4th of July – Closed
Labor Day Monday – Closed
Thanksgiving – Closed
Christmas Eve 10a-4p *
Christmas – Closed
New Year's Eve 10a-4p*
* If holiday falls on a Sunday, we are closed.
---
---

Too Many People Sending You Too Many Emails?
Help Us, Help You!
Take our quick 7-Question Survey and tell us EXACTLY what you're interested in receiving information about. Is it Classes? Warm Water Adventures? Cold Water Shipwreck Trips? Dive Equipment? Local Dives? We will try REALLY hard not fill up your Inbox with stuff that's not of interest. Because that is just rude!